15/04/2013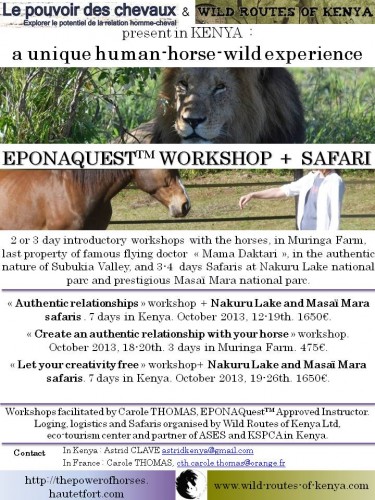 The 2013 Kenya program is completed!
For the second consecutive year, three workshops are planned, this time in October:
"Authentic Relationships" with 4 days of safari in Nakuru and Mara
"Create a sincere relationship with your horse"
"Let Your Creativity free!" with 4-day safari in Nakuru and Mara
Also in partnership with Astrid and Eric (Wild Routes of Kenya) which provide hospitality in the beautiful Muringa Farm, previous property of famous Mama Daktari and safaris at Nakuru Lake and Maasai Mara prestigious reserve.
Registrations are open. 4 to 6 people maximum per workshop.
Feel free to contact me!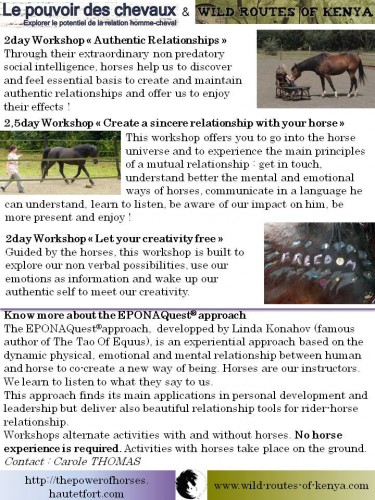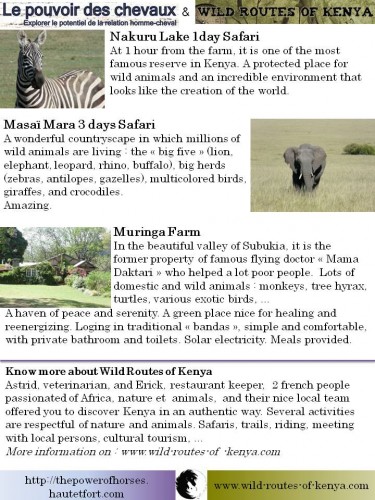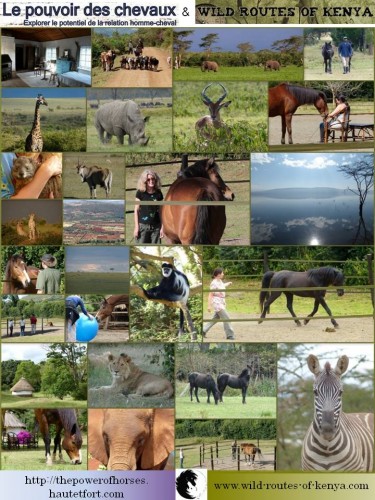 The photos are from the 2012 program! You can click on the images to see larger.

Here is also the link to some testimonials from 2012 click here.

And do not hesitate to contact us!
Carole
11/01/2013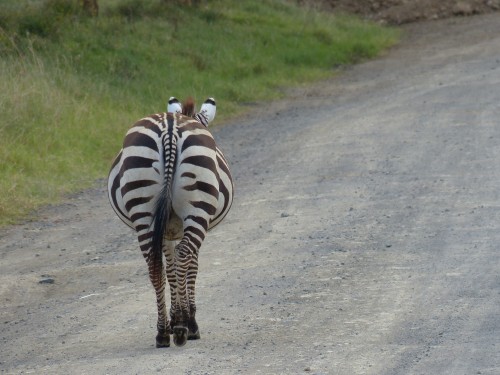 Kenyan workshops were beginning one month ago yet. It seemed to me that it was the right time to share some testimonials!
"Incredible experience, my introduction to the Epona approach was such a wonderful experience. I would love to to it again for sure. Thank you so much."
Exploring the potential of horse-human relationship
"Thank you so much for all the new things you thaught us that can help to improve our relationship and communicatin with the horses and ourselves!"
Building an authentic relationship with horses
"Knowing ourselves better, understanding our emotions and our body language allow a better understanding of others and horses. And, horses also help us a lot to learn about ourselves. It was a very rich experience. I would like to do it again."
Talk about intuition with horses
Thanks all! It was a wonderful time for me too!
Next workshops in Kenya in october 2013.
Carole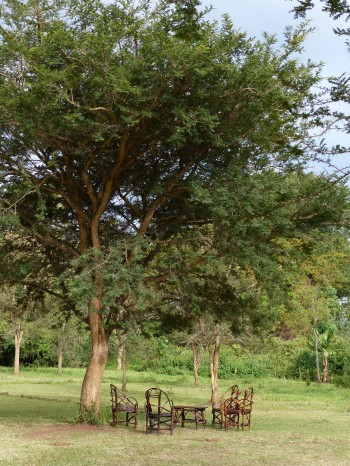 09/10/2012
27/03/2012
02/01/2012